Jun 24, 2022
What to Expect When Starting a Preschool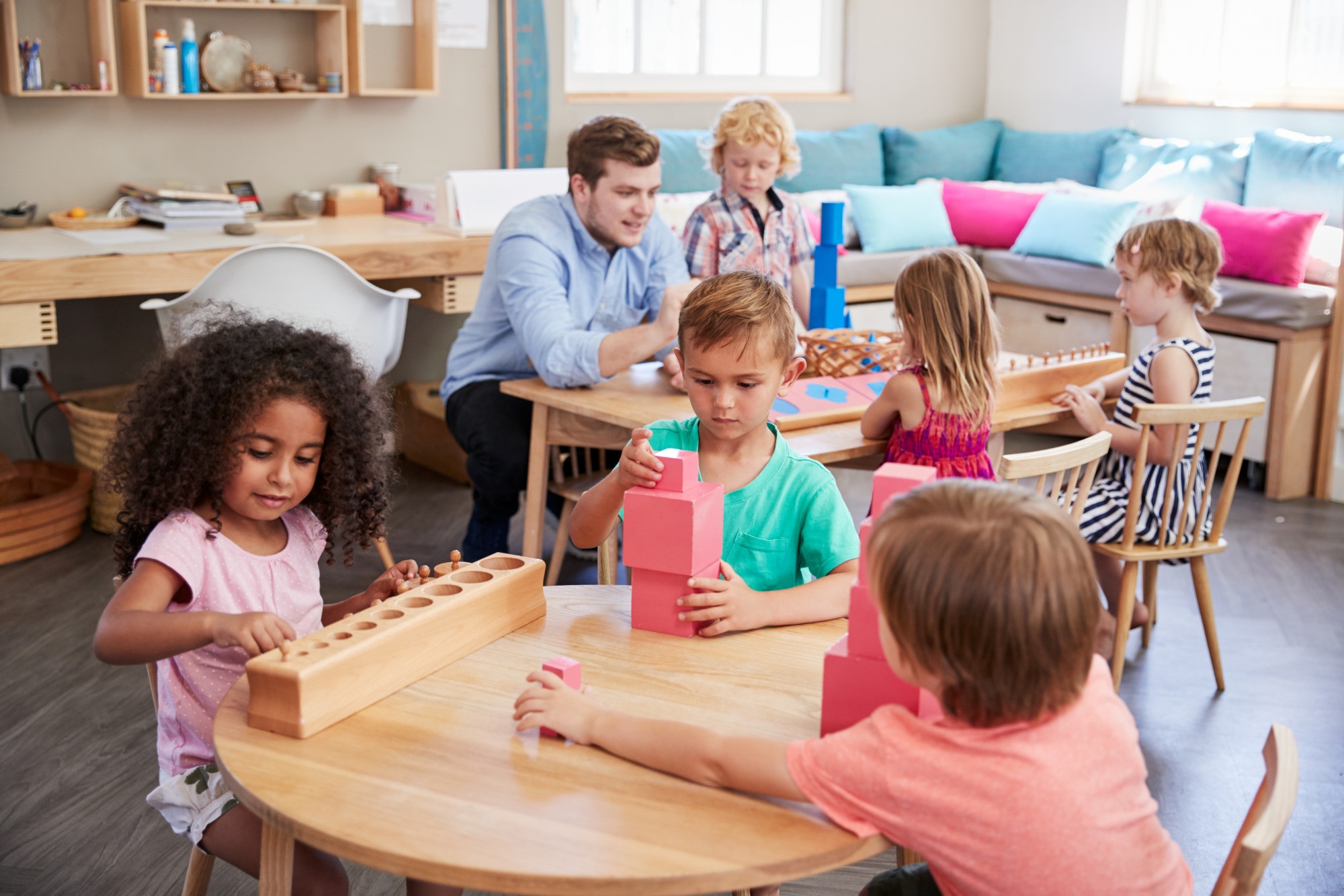 Starting your own business can be the most exciting or most terrifying thing you have ever done. Potential entrepreneurs are constantly inundated with statistics about how many businesses fail, how hard it is to hire in this economy and other end-of-the-world-type thinking.
The right kind of entrepreneur won't be put off by those statistics. They've done their research, found their niche, decided to buy a franchise, and know they have a better chance of success with a business team behind them.
So if you're thinking about purchasing a franchise and starting a preschool, you're in the right place! Kla Schools will be with you every step of the way. Find out what the process looks like, below!
Why Choose a Preschool-Based Franchise?
Some businesses are evergreen. Plumbers will always be in business because we'll always use pipes, and preschools will always stay open because parents need a safe childcare solution.
While other franchise opportunities that capitalize on health or food trends can come and go, there will always be a need for high-quality childcare and preschools. That's where you come in!
Why KLA Schools?
There are millions of opinions out there on how to parent or teach a child. At KLA and our associated franchises, we put our faith in the Reggio Emilia Approach. It's an Italian-born approach to learning and growth with years of convincing research on its effectiveness.
The main principles of a Reggio Emilia program include:
Believing the child is always communicating (even non-verbally)
That the environment can teach children lessons
Community involvement is essential for child development
Children will seek out what they want to learn
and that the classroom should somewhat mimic the real world, rather than a primary-color laden play place
Reggio Emilia practitioners believe in respecting each child as an individual, are there to encourage learning rather than lecture, and provide an enriching environment where children of all ages can thrive.
Do Parents Believe in Reggio Emilia?
Many parents know the name and have some level of familiarity with these practices. This theory is a great fit for parents who like the ideas behind Montessori and Waldorf teachings, but want a little more structure for their children.
Reggio Emilia KLA-based schools are often more affordable for parents than Montessori or Waldorf -based schools, which opens up your client base. Some of your potential clients may include parents whose children are in those programs, but who are now looking for a more affordable solution.
Who Is a Good Fit to Start a Preschool Franchise?
Our nationwide KLA franchise owners are people just like you, who want the freedom and profit of owning their own business. Most of them started their preschool franchise after seeing a need for innovative teaching in their community.
Our owners are parents, grandparents, and life-long childcare workers who want something better for people like them and the children they love.
To be a successful KLA Franchise owner you must be a relationship-driven, involved, and safety-minded individual. Taking care of other people's children is not a small task, and it takes dedication and passion to get it right.
Is There a Potential Owner Screening Process?
Yes! We screen all potential preschool franchise owners before discussing details. As much as we want to open new franchises, we are a value-driven group and will say no if someone isn't a good fit.
Luckily, most of the entrepreneurs that find our franchise opportunities sought us out based on our shared values, and the majority of inquiries positive experiences!
What Does the Process Look Like?
If you're interested in opening starting a preschool with innovative teaching methods, give us a call at 305-745-7191.
During this first touchpoint, we'll discuss franchise basics, talk about your goals, and explain the steps to come. If we agree that you're a good fit for KLA Schools, we'll send you our franchise application.
The franchise application is step two and it involves some of the paperwork you'd expect when applying to start a business. We'll want your resume and work history, take a look at your skills, and get to know each other better.
We encourage you to be intentional when filling out the application and take your time helping us understand you and your desires. Once we get your completed application back we'll schedule a call to talk about more details and provide you with some of the initiation paperwork, for financial verification.
Once those details are laid out, you'll take a tour of one of our schools and we'll make the final decision on whether or not we're opening a new franchise location together. If we shake and sign on it, then the fun really begins!
From there we'll be with you every step of the way from site selection, to marketing, to hiring staff. We're here to be a resource, to get you off the ground, and to cheerlead all the wins you have along the way!
When you succeed, we succeed -- so we're committed to helping you have the best experience imaginable.
Starting a Preschool Franchise: Is It Right for You?
After reading through the information above, hopefully, you have a better idea of what working with KLA Schools is like. The fact that you're doing this research before contacting us is a great sign that you're a good KLA fit.
Our innovative teaching method, Reggio Emilia curriculum for preschool, and expertise in the preschool industry exist to set you up for success. We can't wait to work with you!
Want more details about starting a preschool? Call us or click here!