May 29, 2022
The Benefits of an Early Childhood Education Center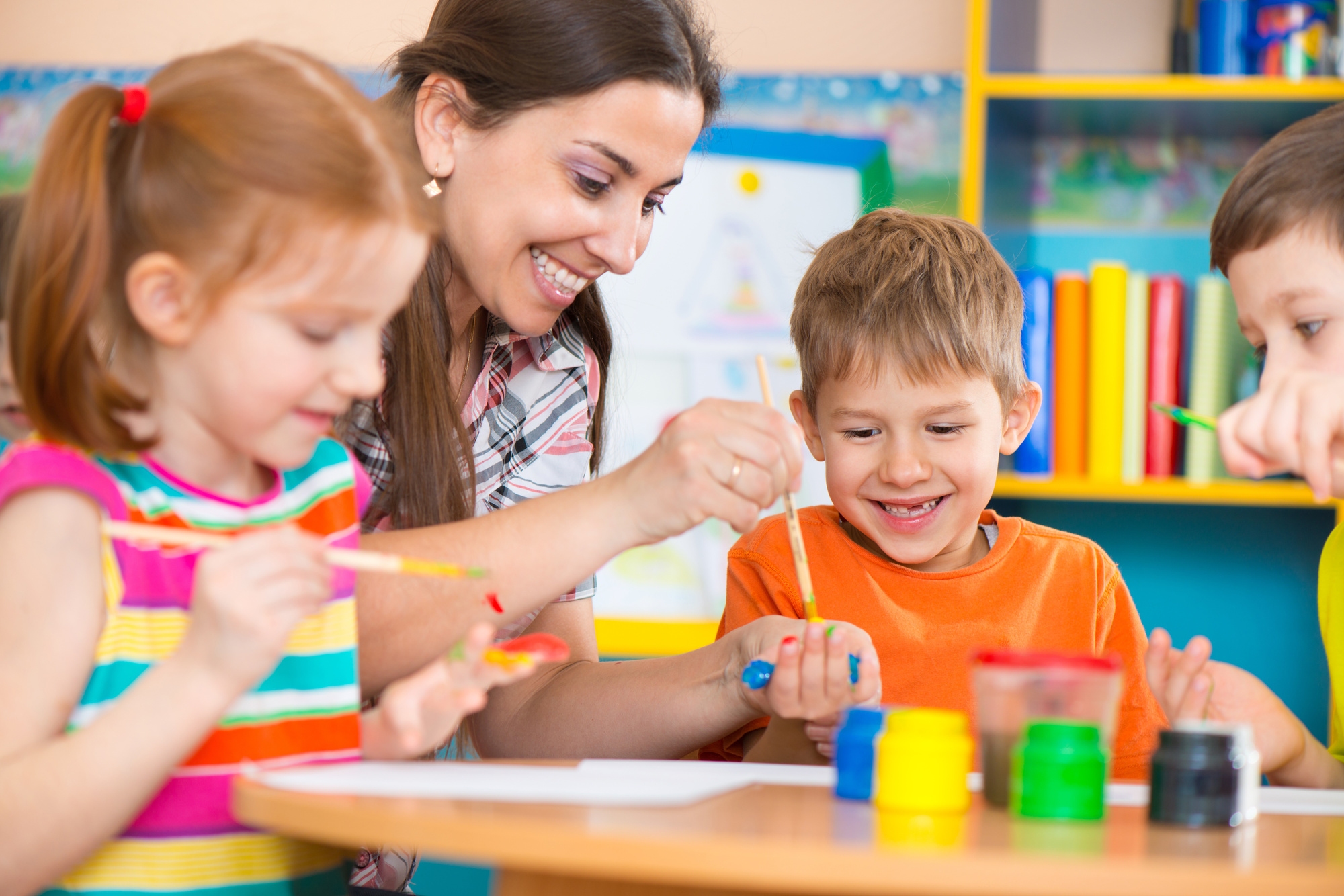 Adults make 35,000 decisions every day on average. Parents always center most of these decisions on their kids.

Small decisions, such as what to wear or eat for breakfast, are part of a parent's everyday decisions. When to take a kid to childcare and the amount of money to save for college are also two examples of daily decisions. Choosing childcare for your child may be one of the thousands of options available to you today.

But, choosing a childcare center for your child and making the right decision for your family can be overwhelming.

Make the decision easier for yourself and consider the advantages of choosing an early childhood education center for your kid. Here are the benefits of sending your child to a daycare center.

Develop Good Habits

Daily routines help kids feel secure and safe. They're also the best way to educate children about healthy habits such as brushing their teeth or washing their hands.

Once children recognize what to expect each day, they're most likely to be settled, calm, and get into good sleeping routines. With time, kids will start taking charge of their daily activities like packing their bags and getting dressed.

Childcare is suitable for helping your kid get into the best routines. Trainers know what skills your child needs to develop. They also use various methods to help them develop these skills in a secure structured environment.

Preschool prepares your child for primary school and makes family life easier. You will result in spending minimal time getting your child to cooperate and more time enjoying each other's company.

Develop Literacy and Numeracy Skills

Numeracy and literacy skills form a foundation for child education more than writing, reading, and counting. Listening to stories, drawing shapes on paper, and talking about pictures are the methods children use to learn literacy skills. They learn numeracy skills through playing music and singing.

Kids' numeracy and literacy skills before they start school impact their academic success later in life.

Develop Emotional Resilience

Preschool gives your child an opportunity to grow their social skills. These skills help them form healthy relationships with others. They learn how to get along with other children, take turns, share, listen to others, become independent, and communicate their ideas.

As a child grows up, they use their talents to develop friendships that influence their sense of identity and future. Daycare also helps your kid develop emotional resilience.

Kids who attend childcare are more likely to be attentive and cope with their emotions.

Supporting Transition to School

The early childhood curriculum supports your kid's transition to primary school. It prepares the children in both formal and informal ways.

Kids that experience a positive transition to school are more likely to feel relaxed, comfortable, and motivated to learn. This helps them have positive relationships with both their trainers and other children.

Holistic Development

Childcare education helps build a strong foundation for a child's social, emotional, mental, and physical development. This foundation prepares them for a lifetime.

Early childhood professionals are trained to identify areas where there's a need for support in each kid.

Teamwork and Respect

Through early childhood education, kids learn the value of respect for others. They're taught that respect is not limited to people but also their environment.

Instilling and demonstrating the importance of teamwork can teach respect for other people's opinions, cooperation, listening, and equality. Several preschool activities are centered on teamwork.

Someone who learns how to work in a team at an early age will ultimately be more socially attuned and employable.

Concentration and Patience

During childcare years, kids explore to discover new experiences, environments, and friends. Their minds are so imaginative and lively.

Educators balance this zest with the ability to follow directions, listen, and participate in group activities. This helps to develop the significant life skill of concentration.

As adults, we encounter situations where our patience is tested. Kids need opportunities that involve them in social experiences. This allows them to practice and explore the social skill of patience.

Through social experiences and role modeling, children can develop their patience and learn to wait for their turn. A good example is in a preschool setting that includes sharing a toy, getting the teacher's attention, and waiting in line for the game.

Confidence and Self-Esteem

A strong sense of well-being provides kids with optimism, confidence, and self-esteem. This encourages them to explore their skills, talents, and interests.

Positive interaction with teachers and other children promotes a healthy, positive, and secure observation of themselves. It allows them to approach situations and problems confidently throughout their lives.

Develop a Lifelong Love of Learning

High-quality education at a childcare center will keep your kids safe while you work and inspire a lifelong love of learning. Access to early childhood education provides children with cognitive and social experiences. This aids them in becoming independent and developing a positive attitude to learning.

Enroll Your Child in a Childcare Center Near You

Taking your child to an early childcare facility where they may develop their emotional, cognitive, and social talents in a fun, caring, and supportive atmosphere can give them a head start in life.

At KLA Schools, we nurture young brains and a passion for learning. This is by laying a firm foundation of experiences in the crucial first five years of life.

We offer a safe, affordable, upscale setting and high-quality education based on a Reggio Emilia-inspired curriculum. This allows each child to meet their full potential.

Contact us for more information.